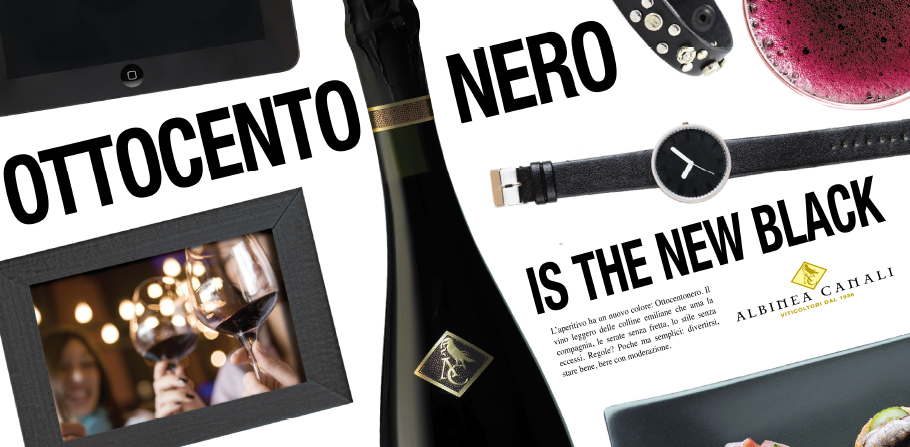 Let yourself go to the "black" of Ottocentonero … over a century of history is speaking to you in this bottle … and telling you that it's time to relax and enjoy life.
I can already see you with your glass in hand, a smile on your lips, the nostalgia of an L.P. and a lightness in your heart. The fragrance you can smell is intense and fruity, like the jaunty days of spring.
Now it's time to leave the world outside.
We are the bold ones who live on lively bubbles and perpetual elegance for the eyes and palate. We know that tomorrow is another day; that's why today has a unique taste. OTTOCENTONERO, it's like the prelude to the night: an intense, fresh, harmonious ruby. That touch of tradition that is a hymn to good taste: it's easy to drink, with its bright and brilliant brio.