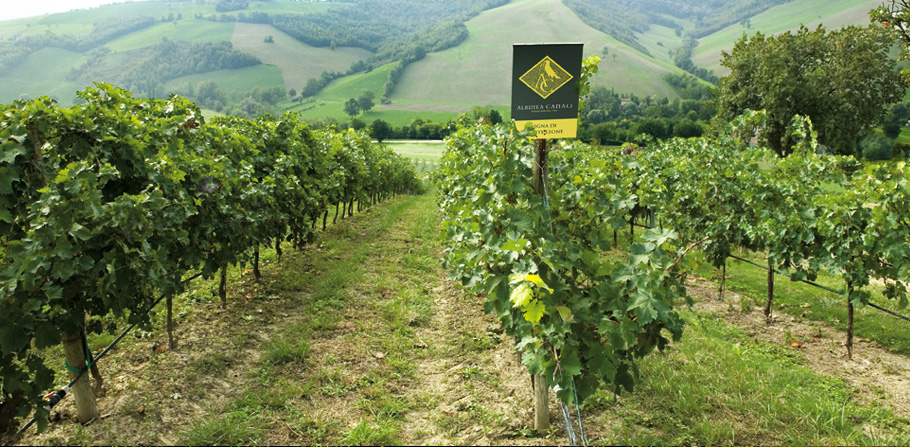 Our winery lies at the center of a fertile area just a short distance from Reggio Emilia, in a triangle of flat land bordered by the Crostolo and Tresinaro streams and the gentle slopes of the Apennines.
In this geographical context – characterized by a particularly favorable climate – olive trees grow spontaneously in the lower foothills and vines have always found an ideal habitat, thanks to good exposure to sunlight and the gravelly structure of the soils.
Here various types of Lambrusco – the undisputed iconic variety of the region – have been grown for generations, but other "international" vines are also at home in the area, such as Cabernet Sauvignon, the famous cultivar of French origin that thrives on hillside sites.
The land of this corner of Emilia, so generous and full of life, provides flavors and emotions that immerse themselves in the wines like a gentle breeze, giving them an unmistakable personality: a unique imprint that is as distinctive as our Lambrusco IGT.